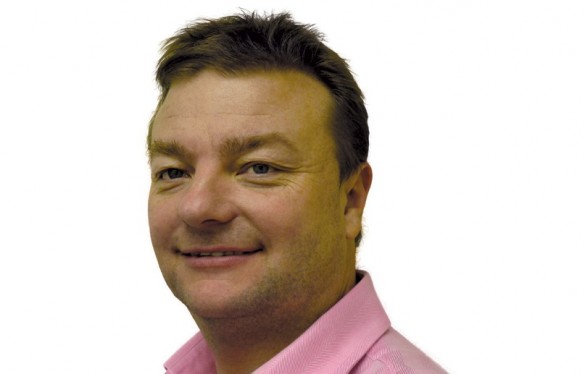 The Bugs Group managing director Mark Goode
Birmingham based business The Bugs Group – which developed YogaBugs, the largest and most successful children's yoga specialists – has launched two more franchise programmes, in football and rugby, after harnessing the talents of former-international players to develop and manage them.
Mark Goode, the group's managing director, has worked alongside former Aston Villa and England international footballer, Lee Hendrie, and former-England U-19 rugby fullback Matt Williams, to develop structured programmes for FootieBugs and RugbyBugs.
Mr Goode, who is based at The Bugs Group head office in Hall Green, Birmingham has seen the YogaBugs franchises spread across the UK, and on to Australia, China and Singapore, believes the time is spot-on to launch programmes in football and rugby which will get youngsters active and engaged in sport, whilst having lots of fun.
"The programmes are about more than just sport – they promote individuality, help build self confidence and are accessible to all, as well as enhancing core skills," he explained.
"Lee and Matt, who are directors of FootieBugs and RugbyBugs respectively, bring their wealth of experience and expertise, as well as their passion for their sports, to these programmes, which is what sets us apart from other sports activity franchises.
"We have consulted with child psychologists, physiotherapists and paediatricians to help structure the programmes, and looked at how we can actively involve parents, to ensure the message we give the children about nutrition and healthy lifestyles continue into all areas of the children's lives too.
"We're all very aware of the dangers of childhood obesity, and there's never been a time with so many distractions for children. Our programmes aim at instilling an early love of sport and a healthy lifestyle, which will remain with them for life."
The franchise opportunities allow individuals to turn their love of sport into a career, and invest in a tried and tested children's football or rugby business, fully supported by the Bugsgroup's dedicated and experienced franchise team.
The comprehensive training programme for all franchisees provides them with a thorough understanding of all aspects of running their business, including managing theiraccounts, promoting and marketing their business, securing venues, building classes and working with coaches.
RugbyBugs runs programmes for two to seven-year-olds, whilst FootieBugs takes children from three to nine. In both cases, it is not about finding and creating elite players in their sports, though exceptional talents will be spotted, and will prosper from being properly coached, but they are about being inclusive and welcoming to children of all abilities.
Mr Goode believes that as well as sports fans, the franchises will appeal to ex-players, and offer former professionals a great opportunity to remain in their sport, and pass on their experience to a new generation.
"If you are a football or rugby fan, or even an ex-player, and you are prepared to work hard on your business, our franchises offer a dream opportunity, and we look forward to hearing from you," he added.
Featured on: http://www.midlandsbusinessnews.co.uk