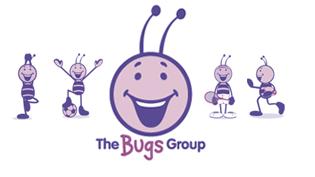 Proven Method
When buying a franchise in the child based industry you are buying a proven established business model. Having this tried and tested model at your finger-tips already in place eliminates the errors a newly found business owner would face. The model is specifically designed to help the increase of sales for each franchise in their territory division and to also improve the overall productivity of the business.
Brand awareness
Buying into a franchise model that has already established their corporate image and brand awareness gives you the security of an already trusted name, for example YogaBugs Ltd (part of the Bugs Group which includes RugbyBugs and FootieBugs) was established 10 years ago and is now an international brand that has appeared several times on the television and produced a book and a DVD, this gives the brand credibility and a name that people trust.  Consumers are generally more comfortable buying into franchises that are already established and have a proven model that they can trust.
Training
Training is what makes franchises in the child based industry stand out from any other business opportunity, this is because the franchisor provides all the possible training you will need in order to run a successful business. How you will run your franchise will be the exactly the same way the other franchise locations are run. This ensures that you are operating your business professionally and will help to reduce and frequent mistakes a new business owner usually comes across.
Ongoing Support
When you buy a franchise you are never alone. You will always have the support of the experienced franchisor along with the support of knowing you are part of a growing family that is always extending. If you have any questions or need any help you will always be able to pick up the phone and ask questions directly to the franchisor and Head Office or even to the network of other franchisees that are in the same position as you.
Marketing
The franchisor takes care of all the marketing campaigns and designs from leaflets to exhibition stands. Letters and emails that are effective have already been written for you and are available to you from the start – with the Bugs Group franchises we have a PR team dedicated to growing the brand and help the network expand their business.
Exclusive Territory
When you buy a franchise you are in addition buying an exclusive territory in which to do business.  Franchisors will only allow a specific amount of franchises to be open inside a certain geographical region. You will be entitled to a specific territory division that no other franchises (within your franchise system) can be open within that division. An example of this is a franchisee who's territory is number 32 (Stourbridge & Kidderminster) could not operate in territory number 29 (Solihull). This gives you security and access to a selected number of children that allows you to focus and maximise your earning potential.
We hope that you have found this information useful and it has excited and motivated you to take the next steps into investing in a franchise. Good Luck.