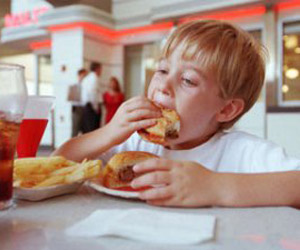 A child's attitude towards food can be successfully altered. This is according to new research from published in the journal Obesity, which suggested parents consider the idiosyncrasies of little ones when trying to encourage them to try new and healthy foods.
Researchers from the University of North Carolina (UNC) at Chapel Hill looked at 66 pairs of twins between the ages of four and seven and discovered genes can play an important role in whether or not young people enjoy certain foods, as well as their desire to sample goods for the first time.
Myles Faith, Associate Professor of Nutrition at UNC's Gillings School of Global Public Health, said that while some children are more genetically susceptible when it comes to avoiding new foods, this does not mean their behaviours cannot be altered.
It was suggested that parents may serve as role models and repeatedly expose children to new foods or by demonstrating how enjoyable it is to eat the items their kids are refusing to try.
Mr Faith stated: "Each child may respond differently to each approach – and research needs to examine new interventions that take into account children's individuality."
Gillian Greville-Harris said:
Those who work with children who are fussy or refuse food know how important are the individual differences between children in determining the extent of refusal and whether or nor specific intervention strategies will work.
The most important difference which affects food acceptance is that of sensory hypersensitivity, most specifically reaction to texture.
This really does predict food refusal and it is important that parents realise that children can differ on their response to food because of something that is genetically rather than enviroentally determined."